Dominatrix Personals
Dominatrixes will dominate your life. If you have a fetish for being dominated, then this web site is for you. You can find horde of profiles and pics of people that use whips, chains, clasps, gags and more. They tell their lovers what to do. Read all about their desires before you decide to communicate and meet with them.
As Free Member You Can:
create your unique profile
upload photos and videos
browse through all local alt people
send a restricted number of emails
see other members' default photos
send and respond to chat requests
send and receive winks
add members to Friends and Blocked
update profile settings
receive latest matches to the external mailbox
Registeer om leden van
Dominatrix Dating

te benaderen!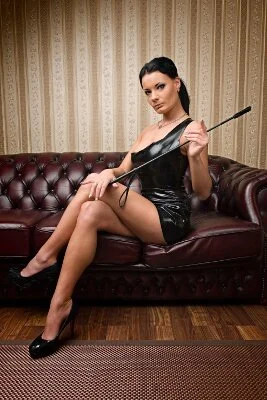 6146 users
online now
Laatste leden
senzaregole
Leeftijd: 30
Italie, Padova
Rodrigo
Leeftijd: 31
Brazilie, Jacarei
ineed2lov
Leeftijd: 34
Canada, Kitchener
Tony
Leeftijd: 22
Italie, Ascoli Piceno
dandan71
Leeftijd: 29
Brazilie, Fortaleza
color87
Leeftijd: 30
Frankrijk, Paris
Moosikchic
Leeftijd: 28
USA, Oconomowoc
alexsumed
Leeftijd: 27
Colombia, Medellin
Margarita
Leeftijd: 28
Litouwen, Vilnius
bryan.calderon127
Leeftijd: 21
El Salvador, San Salvador